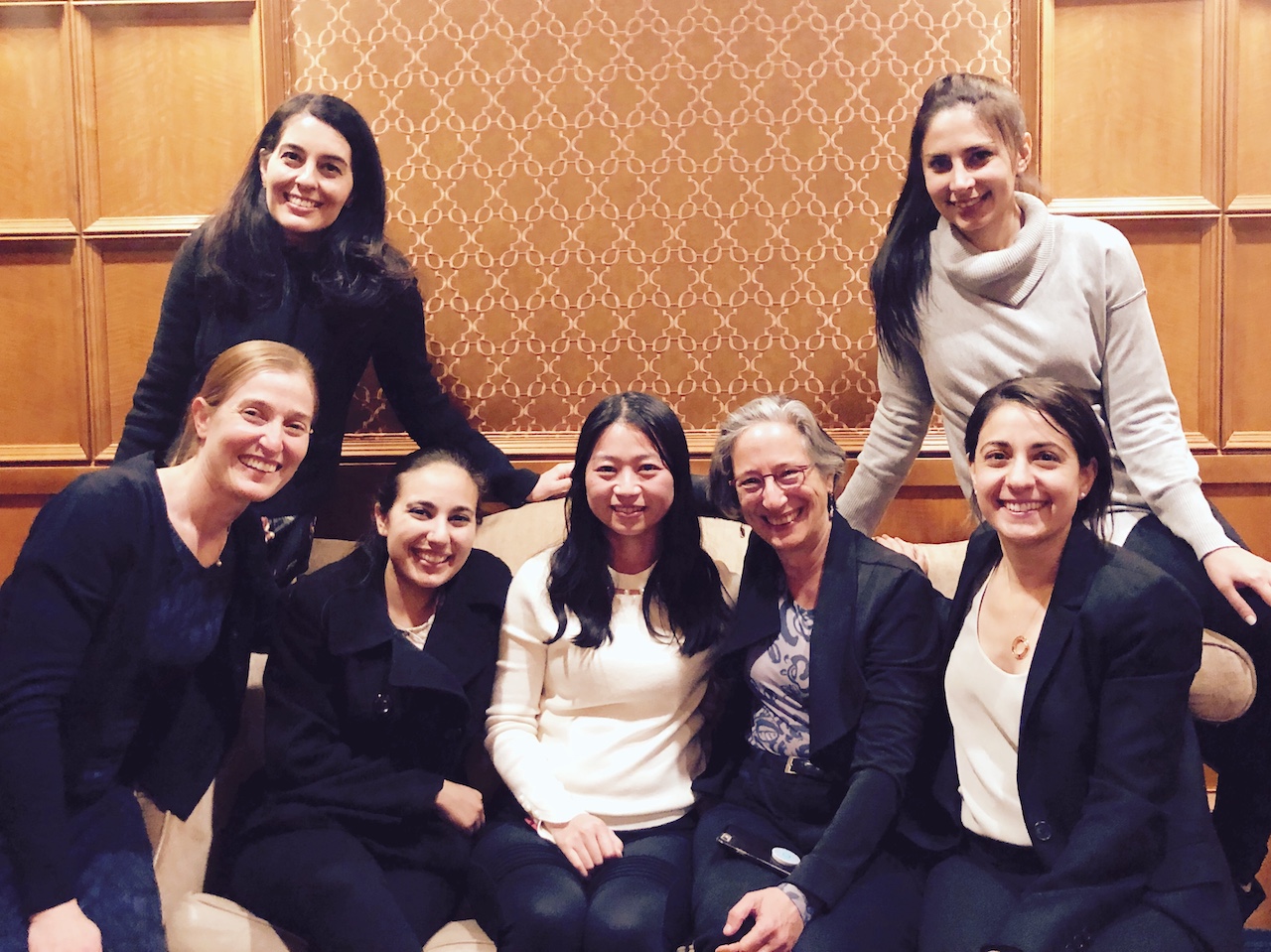 The mission of the Quality and Informatics Lab (QUIL) at UCSF is to improve patient outcomes; we use EHR data to develop and test measures of quality and medication safety. The lab is part of the Division of Rheumatology in the Department of Medicine at UCSF, and is funded by the Agency for Research and Healthcare Quality (AHRQ), the National Institutes of Health (NIAMS), and the Rosalind Russell/Ephraim P. Engleman Rheumatology Research Center. We have offices across several campuses of UCSF, including ZSFG, Mission Bay, and the SF VA Hospital.
---
We are hiring!
QUIL is currently looking for a Data Analyst and a Clinical Research Supervisor to join our group. Please follow the links below to apply!
---
---
COVID-19 Global Rheumatology Alliance (rheum-covid.org)
Our lab is taking part in the the creation and analysis of a secure, de-identified, international case-reporting registry for rheumatology patients with cases of COVID-19. The COVID-19 Global Rheumatology Alliance hopes that the information collected about these cases will help guide rheumatology clinicians in assessing and treating patients with rheumatic conditions affected by COVID-19 and in evaluating the risk of infection in patients on immunosuppression.
Recent GRA Publications from our members
---
Grants
AHRQ "ASPIRE"
Advancing Safety Process Innovation in Rheumatology. This project uses informatics approaches to study patient safety errors and adverse events in two large health system electronic health records. Errors that have significant impact or prevalence will be considered for electronic quality measure (eMeasure) development.
​AHRQ "PACT"
Incorporating PRO Data into RA Clinical Encounters using Health-IT (PACT). The goal of this project is to develop and test an electronic dashboard that displays patient reported outcomes for patients with rheumatoid arthritis. We will then perform an interrupted time series trial to evaluate these tools and to see if they improve the use of disease activity measures and a treat-to-target strategy for patients with rheumatoid arthritis.
AHRQ "RISE-PRO"
Rheumatology Informatics System for Effectiveness Patient-Reported Outcome Dissemination Project. The aim of this project is to use the novel health IT platform of the American College of Rheumatology's RISE patient registry to scale, spread and evaluate the collection of patient-reported outcomes across a nationwide network of rheumatology practices. 
NIAMS – "QORA"
Impact of Registry Use on Quality and Outcomes in Rheumatology. The RISE national patient registry has broken new ground in connecting rheumatology practices around the country in a large data network, measuring quality, and providing continuous feedback on clinical performance. In this study we will use audit logs to examine registry dashboard use patterns and perform qualitative studies with practice personnel. We hypothesize that more intensive use of the dashboard will be associated with larger improvements in clinical outcomes and quality of care.
PREMIER Center – NIAMS P30
The Clinical Data and Informatics Core (CDI) Core will provide researchers with access to a full range of services to facilitate successful use of clinical data for basic, clinical and translational research studies in rheumatic diseases. The Core will streamline clinical research infrastructure, including study design, research ethics consultation, patient recruitment, clinical informatics and disease expertise, to advance precision medicine in rheumatic disease.
California Lupus Epidemiology Study (CLUES) – CDC U01
The longitudinal California Lupus Epidemiology Study (CLUES) cohort is derived from the California Lupus Surveillance Project (CLSP), a CDC-funded population-based registry. Clinical data, biologic specimens, and patient-reported outcomes are collected to advance our understanding of lupus biology, epidemiology and outcomes.
VA HSR&D Measurement Science QUERI at the SFVA
This center aims to implement evidence based practices across the VA Healthcare System. The goal of our project is to build and implement dashboards for audit and feedback to prescribers around medication safety for disease modifying agents.
---
Lab Members

 
 Zara Izadi, PharmD MA
Clairissa Ja
Lindsay Jacobsohn
Clinical Research Coordinator
Professor of Medicine and Health Policy
Julia Kay
Senior data analyst, data manager. In addition to being a data analyst, Julia is an artist, author, and arts organizer.
Emma Kersey, MPH
Jing Li, MPH
Anna Montgomery, MPH
Research Health Science Specialist
 Rheumatology/CRISP Fellow
Tiffany Taylor, MPH MS
Cammie Young 
Clinical Research Coordinator
---
QUIL Holiday Party
2020
2019
2018 
---
Papers, Presentations, & Press
QUIL Alumni
Ishita Aggarwal, MD
Sarah Patterson, MD
Julie de Fonss Gandrup, MD
Lucy Liu, MD
David Ying, MD
Michael Evans
Nevin Hammam, MD PhD
Meera Subash, MD
​Kim DeQuattro, MD
Laura Trupin, MPH