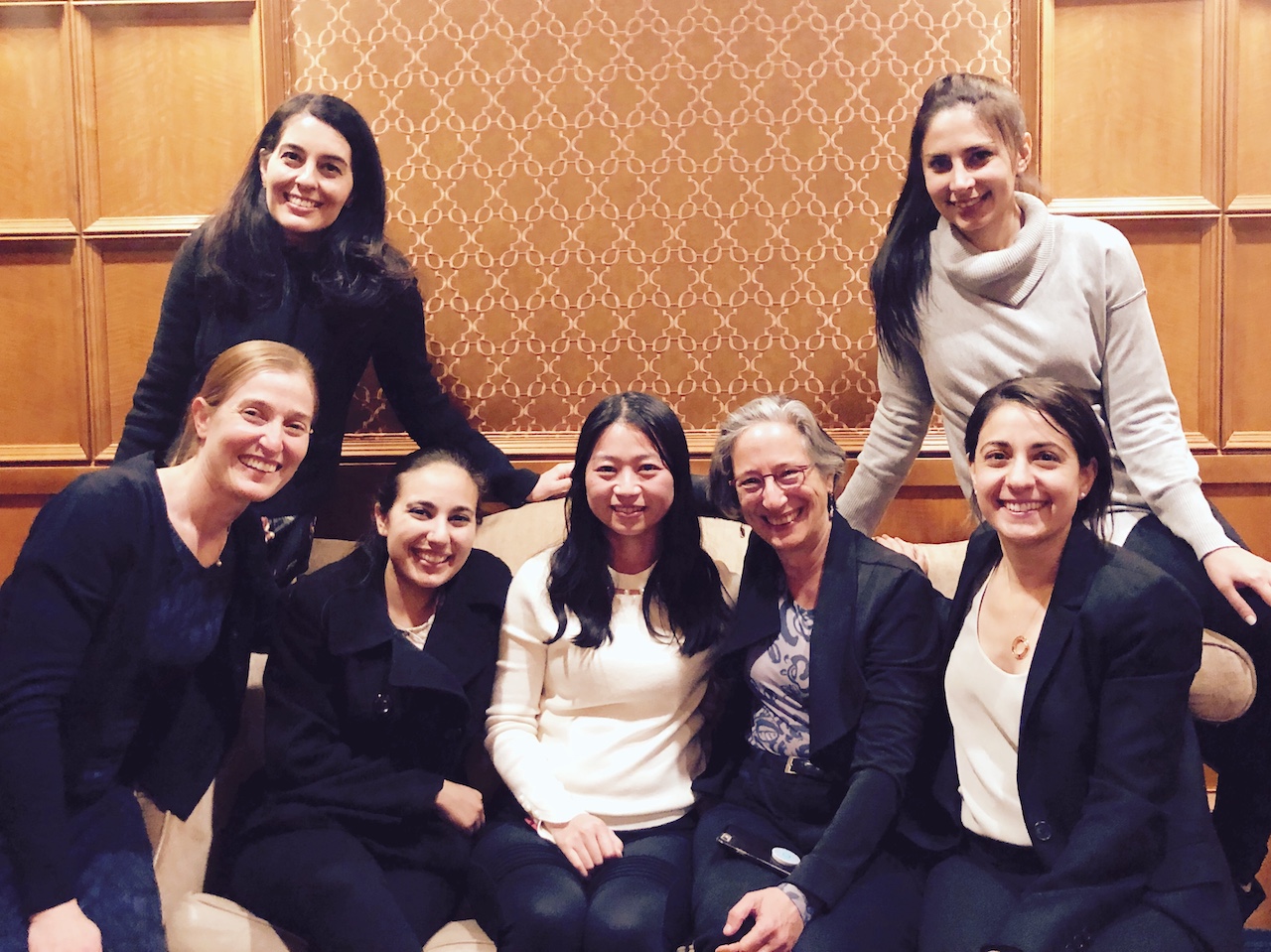 The mission of the Quality and Informatics Lab (QUIL) at UCSF is to improve patient outcomes; we use EHR data to develop and test measures of quality and medication safety. The lab is part of the Division of Rheumatology in the Department of Medicine at UCSF, and is funded by the Agency for Research and Healthcare Quality (AHRQ), the National Institutes of Health (NIAMS), and the Rosalind Russell/Ephraim P. Engleman Rheumatology Research Center. We have offices across several campuses of UCSF, including ZSFG, Mission Bay, Laurel Heights, and the SF VA Hospital.
---
Lab Members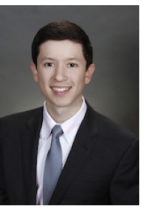 Michael Evans
Nevin Hammam, MD PhD
Zara Izadi, PharmD MA
Lindsay Jacobsohn
Assistant Clinical Research Coordinator
Julia Kay
Senior data analyst, data manager. In addition to being a data analyst, Julia is an artist, author, and arts organizer.
Jing Li, MPH
Anna Montgomery, MPH
Research Health Science Specialist
Laura Trupin, MPH
Senior epidemiologist, statistician
---
Grants
AHRQ "ASPIRE": Advancing Safety Process Innovation in Rheumatology. This project uses informatics approaches to study patient safety errors and adverse events in two large health system electronic health records. Errors that have significant impact or prevalence will be considered for electronic quality measure (eMeasure) development.
AHRQ "PACT": Incorporating PRO Data into RA Clinical Encounters using Health-IT (PACT). The goal of this project is to develop and test an electronic dashboard that displays patient reported outcomes for patients with rheumatoid arthritis. We will then perform an interrupted time series trial to evaluate these tools and to see if they improve the use of disease activity measures and a treat-to-target strategy for patients with rheumatoid arthritis.
AHRQ "RISE-PRO": Rheumatology Informatics System for Effectiveness Patient-Reported Outcome Dissemination Project. The aim of this project is to use the novel health IT platform of the American College of Rheumatology's RISE patient registry to scale, spread and evaluate the collection of patient-reported outcomes across a nationwide network of rheumatology practices.
---
QUIL Holiday Party  
Papers, Presentations, & Press
Gianfrancesco M, Hyrich KL, Al-Adely S, Carmona L, Danila MI, Gossec L, Izadi Z, Jacobsohn L, Katz P, Lawson-Tovey S, Mateus EF, Rush S, Schmajuk G, Simard J, Strangfeld A, Trupin L, Wysham KD, Bhana S, Costello W, Grainger R, Hausmann JS, Liew JW, Sirotich E, Sufka P, Wallace ZS, Yazdany J, Machado PM, Robinson PC. Characteristics associated with hospitalisation for COVID-19 in people with rheumatic disease: data from the COVID-19 Global Rheumatology Alliance physician-reported registry. Ann Rheum Dis. 2020;79(7):859. doi:10.1136/annrheumdis-2020-217871
Sammaritano LR, Bermas BL, Chakravarty EE, Chambers C, Clowse MEB, Lockshin MD, Marder W, Guyatt G, Branch DW, Buyon J, Christopher-Stine L, Crow-Hercher R, Cush J, Druzin M, Kavanaugh A, Laskin CA, Plante L, Salmon J, Simard J, Somers EC, Steen V, Tedeschi SK, Vinet E, White CW, Yazdany J, Barbhaiya M, Bettendorf B, Eudy A, Jayatilleke A, Shah AA, Sullivan N, Tarter LL, Birru Talabi M, Turgunbaev M, Turner A, D'Anci KE. 2020 American College of Rheumatology Guideline for the Management of Reproductive Health in Rheumatic and Musculoskeletal Diseases. Arthritis & Rheumatology (Hoboken, NJ). 2020;72(4):529-556. doi:10.1002/art.41191
Sammaritano LR, Bermas BL, Chakravarty EE, Chambers C, Clowse MEB, Lockshin MD, Marder W, Guyatt G, Branch DW, Buyon J, Christopher-Stine L, Crow-Hercher R, Cush J, Druzin M, Kavanaugh A, Laskin CA, Plante L, Salmon J, Simard J, Somers EC, Steen V, Tedeschi SK, Vinet E, White CW, Yazdany J, Barbhaiya M, Bettendorf B, Eudy A, Jayatilleke A, Shah AA, Sullivan N, Tarter LL, Birru Talabi M, Turgunbaev M, Turner A, D'Anci KE. 2020 American College of Rheumatology Guideline for the Management of Reproductive Health in Rheumatic and Musculoskeletal Diseases. Arthritis Care Res (Hoboken). 2020;72(4):461-488. doi:10.1002/acr.24130
DeQuattro K, Trupin L, Li J, Katz PP, Murphy LB, Yelin EH, Rush S, Lanata C, Criswell LA, Dall'Era M, Yazdany J. Relationships Between Adverse Childhood Experiences and Health Status in Systemic Lupus Erythematosus. Arthritis Care Res (Hoboken). 2020;72(4):525-533. doi:10.1002/acr.23878
Aguirre A, Trupin L, Margaretten M, Goglin S, Noh JH, Yazdany J. Using process improvement and systems redesign to improve rheumatology care quality in a safety net clinic. J Rheumatol. February 2020. doi:10.3899/jrheum.190472
Yazdany J, Hannan MT. Reimagining Rheumatology: Big Data and the Future of Clinical Practice and Research. Arthritis Care Res (Hoboken). 2020;72(2):163-165. doi:10.1002/acr.24102
Gandrup J, Li J, Izadi Z, Gianfrancesco M, Ellingsen T, Yazdany J, Schmajuk G. Three Quality Improvement Initiatives and Performance of Rheumatoid Arthritis Disease Activity Measures in Electronic Health Records: Results From an Interrupted Time Series Study. Arthritis Care Res (Hoboken). 2020;72(2):283-291. doi:10.1002/acr.23848
Bansback N, Curtis JR, Huang J, He Z, Evans M, Johansson T, Michaud K, Schmajuk G, Liao KP. Patterns of Tumor Necrosis Factor Inhibitor (TNFi) Biosimilar Use Across United States Rheumatology Practices. ACR Open Rheumatol. 2020;2(2):79-83. doi:10.1002/acr2.11106
Yazdany J. Failure to Launch: Biosimilar Sales Continue to Fall Flat in the United States. Arthritis & Rheumatology (Hoboken, NJ). January 2020. doi:10.1002/art.41203
Ying D, Gianfrancesco MA, Trupin L, Yazdany J, Greidinger EL, Schmajuk G. Increased Risk of Ischemic Stroke in Systemic Sclerosis: A National Cohort Study of US Veterans. J Rheumatol. 2020;47(1):82-88. doi:10.3899/jrheum.181311
Katz P, Pedro S, Alemao E, Yazdany J, Dall'Era M, Trupin L, Rush S, Michaud K. Estimates of Responsiveness, Minimally Important Differences, and Patient Acceptable Symptom State in Five Patient-Reported Outcomes Measurement Information System Short Forms in Systemic Lupus Erythematosus. ACR Open Rheumatol. 2020;2(1):53-60. doi:10.1002/acr2.11100
Katz P, Yazdany J, Trupin L, Rush S, Helmick CG, Murphy LB, Lanata C, Criswell LA, Dall'Era M. Psychometric Evaluation of the National Institutes of Health Patient-Reported Outcomes Measurement Information System in a Multiracial, Multiethnic Systemic Lupus Erythematosus Cohort. Arthritis Care Res (Hoboken). 2019;71(12):1630-1639. doi:10.1002/acr.23797
French S, Choden S, Schmajuk G. Quality Measures and Quality Improvement Initiatives in Osteoporosis-an Update. Curr Osteoporos Rep. 2019;17(6):491-509. doi:10.1007/s11914-019-00547-5
Barber CEH, Zell J, Yazdany J, Davis AM, Cappelli L, Ehrlich-Jones L, Everix D, Thorne JC, Bohm V, Suter L, Limanni A, Michaud K. 2019 American College of Rheumatology Recommended Patient-Reported Functional Status Assessment Measures in Rheumatoid Arthritis. Arthritis Care Res (Hoboken). 2019;71(12):1531-1539. doi:10.1002/acr.24040
Strait A, Castillo F, Choden S, Li J, Whitaker E, Falasinnu T, Schmajuk G, Yazdany J. Demographic Characteristics of Participants in Rheumatoid Arthritis Randomized Clinical Trials: A Systematic Review. JAMA Netw Open. 2019;2(11):e1914745. doi:10.1001/jamanetworkopen.2019.14745
Feldman CH, Speyer C, Ashby R, Bermas B, Bhattacharyya S, Chakravarty E, Everett B, Ferucci E, Hersh AO, Marty FM, Merola JF, Ramsey-Goldman R, Rovin BH, Son MB, Tarter L, Waikar S, Yazdany J, Weissman JS, Costenbader KH. Development of a Set of Lupus-Specific Ambulatory Care Sensitive, Potentially Preventable Adverse Conditions: A Delphi Consensus Study. Arthritis Care Res (Hoboken). October 2019. doi:10.1002/acr.24095
Maningding E, Dall'Era M, Trupin L, Murphy LB, Yazdany J. Racial/Ethnic Differences in Prevalence of and Time to Onset of SLE Manifestations: The California Lupus Surveillance Project (CLSP). Arthritis Care Res (Hoboken). May 2019. doi:10.1002/acr.23887
Aggarwal I, Li J, Trupin L, Gaynon L, Katz PP, Lanata C, Criswell L, Murphy LB, Dall'Era M, Yazdany J. Quality of Care for the Screening, Diagnosis, and Management of Lupus Nephritis Across Multiple Healthcare Settings. Arthritis Care Res (Hoboken). May 2019. doi:10.1002/acr.23915
Patterson S, Schmajuk G, Evans M, Aggarwal I, Izadi Z, Gianfrancesco M, Yazdany J. Gaps in Ambulatory Patient Safety for Immunosuppressive Specialty Medications. Jt Comm J Qual Patient Saf. 2019;45(5):348-357. doi:10.1016/j.jcjq.2018.12.003
Kulhawy-Wibe SC, Zell J, Michaud K, Yazdany J, Davis AM, Ehrlich-Jones L, Thorne JC, Everix D, Cappelli LC, Suter LG, Limanni A, Barber CEH. A Systematic Review and Appraisal of the Cross-Cultural Validity of Functional Status Assessments Measures in Rheumatoid Arthritis. Arthritis Care Res (Hoboken). April 2019. doi:10.1002/acr.23904
Gianfrancesco MA, Trupin L, McCulloch CE, Shiboski S, Schmajuk G, Yazdany J. Differences in Longitudinal Disease Activity Between Research Cohort and Noncohort Participants with Rheumatoid Arthritis Using Electronic Health Record Data. ACR Open Rheumatol. 2019;1(2):113-118. doi:10.1002/acr2.1017
Heshin-Bekenstein M, Trupin L, Yelin E, von Scheven E, Yazdany J, Lawson EF. Longitudinal disease- and steroid-related damage among adults with childhood-onset systemic lupus erythematosus. Semin Arthritis Rheum. 2019;49(2):267-272. doi:10.1016/j.semarthrit.2019.05.010
Schmajuk G, Trupin L, Yelin E, Blanc PD. Prevalence of Arthritis and Rheumatoid Arthritis in Coal Mining Counties of the United States. Arthritis Care Res (Hoboken). 2019;71(9):1209-1215. doi:10.1002/acr.23874
Aringer M, Costenbader K, Daikh D, Brinks R, Mosca M, Ramsey-Goldman R, Smolen JS, Wofsy D, Boumpas DT, Kamen DL, Jayne D, Cervera R, Costedoat-Chalumeau N, Diamond B, Gladman DD, Hahn B, Hiepe F, Jacobsen S, Khanna D, Lerstrøm K, Massarotti E, McCune J, Ruiz-Irastorza G, Sanchez-Guerrero J, Schneider M, Urowitz M, Bertsias G, Hoyer BF, Leuchten N, Tani C, Tedeschi SK, Touma Z, Schmajuk G, Anic B, Assan F, Chan TM, Clarke AE, Crow MK, Czirják L, Doria A, Graninger W, Halda-Kiss B, Hasni S, Izmirly PM, Jung M, Kumánovics G, Mariette X, Padjen I, Pego-Reigosa JM, Romero-Diaz J, et al. 2019 European League Against Rheumatism/American College of Rheumatology classification criteria for systemic lupus erythematosus. Ann Rheum Dis. 2019;78(9):1151-1159. doi:10.1136/annrheumdis-2018-214819
Aringer M, Costenbader K, Daikh D, Brinks R, Mosca M, Ramsey-Goldman R, Smolen JS, Wofsy D, Boumpas DT, Kamen DL, Jayne D, Cervera R, Costedoat-Chalumeau N, Diamond B, Gladman DD, Hahn B, Hiepe F, Jacobsen S, Khanna D, Lerstrøm K, Massarotti E, McCune J, Ruiz-Irastorza G, Sanchez-Guerrero J, Schneider M, Urowitz M, Bertsias G, Hoyer BF, Leuchten N, Tani C, Tedeschi SK, Touma Z, Schmajuk G, Anic B, Assan F, Chan TM, Clarke AE, Crow MK, Czirják L, Doria A, Graninger W, Halda-Kiss B, Hasni S, Izmirly PM, Jung M, Kumánovics G, Mariette X, Padjen I, Pego-Reigosa JM, Romero-Diaz J, et al. 2019 European League Against Rheumatism/American College of Rheumatology Classification Criteria for Systemic Lupus Erythematosus. Arthritis & Rheumatology (Hoboken, NJ). 2019;71(9):1400-1412. doi:10.1002/art.40930
Lanata CM, Paranjpe I, Nititham J, Taylor KE, Gianfrancesco M, Paranjpe M, Andrews S, Chung SA, Rhead B, Barcellos LF, Trupin L, Katz P, Dall'Era M, Yazdany J, Sirota M, Criswell LA. A phenotypic and genomics approach in a multi-ethnic cohort to subtype systemic lupus erythematosus. Nat Commun. 2019;10(1):3902. doi:10.1038/s41467-019-11845-y
Sciascia S, Yazdany J, Dall'Era M, Fenoglio R, Radin M, Aggarwal I, Cuadrado MJ, Schreiber K, Barreca A, Papotti M, Roccatello D. Anticoagulation in patients with concomitant lupus nephritis and thrombotic microangiopathy: a multicentre cohort study. Ann Rheum Dis. 2019;78(7):1004-1006. doi:10.1136/annrheumdis-2018-214559
Izadi Z, Katz PP, Schmajuk G, Gandrup J, Li J, Gianfrancesco M, Yazdany J. Effects of Language, Insurance, and Race/Ethnicity on Measurement Properties of the PROMIS Physical Function Short Form 10a in Rheumatoid Arthritis. Arthritis Care Res (Hoboken). 2019;71(7):925-935. doi:10.1002/acr.23723
Schmajuk G, Jafri K, Evans M, Shiboski S, Gianfrancesco M, Izadi Z, Patterson SL, Aggarwal I, Sarkar U, Dudley RA, Yazdany J. Pneumocystis jirovecii pneumonia (PJP) prophylaxis patterns among patients with rheumatic diseases receiving high-risk immunosuppressant drugs. Semin Arthritis Rheum. 2019;48(6):1087-1092. doi:10.1016/j.semarthrit.2018.10.018
Singh JA, Fraenkel L, Green C, Alarcón GS, Barton JL, Saag KG, Hanrahan LM, Raymond SC, Kimberly RP, Leong AL, Reyes E, Street RL, Suarez-Almazor ME, Eakin GS, Marrow L, Morgan CJ, Caro B, Sloan JA, Jandali B, Garcia SR, Grossman J, Winthrop KL, Trupin L, Dall'Era M, Meara A, Rizvi T, Chatham WW, Yazdany J. Individualized decision aid for diverse women with lupus nephritis (IDEA-WON): A randomized controlled trial. PLoS Med. 2019;16(5):e1002800. doi:10.1371/journal.pmed.1002800
Gandrup J, Yazdany J. Using Health Information Technology to Support Use of Patient-Reported Outcomes in Rheumatology. Rheum Dis Clin North Am. 2019;45(2):257-273. doi:10.1016/j.rdc.2019.01.007
Gianfrancesco MA, Trupin L, Shiboski S, van der Laan M, Graf J, Imboden J, Yazdany J, Schmajuk G. Smoking Is Associated with Higher Disease Activity in Rheumatoid Arthritis: A Longitudinal Study Controlling for Time-varying Covariates. J Rheumatol. 2019;46(4):370-375. doi:10.3899/jrheum.180262
Yelin E, Trupin L, Bunde J, Yazdany J. Poverty, Neighborhoods, Persistent Stress, and Systemic Lupus Erythematosus Outcomes: A Qualitative Study of the Patients' Perspective. Arthritis Care Res (Hoboken). 2019;71(3):398-405. doi:10.1002/acr.23599
Ragouzeos D, Gandrup J, Berrean B, Li J, Murphy M, Trupin L, Yazdany J, Schmajuk G. "Am I OK?" using human centered design to empower rheumatoid arthritis patients through patient reported outcomes. Patient Educ Couns. 2019;102(3):503-510. doi:10.1016/j.pec.2018.10.016
Norgeot B, Glicksberg BS, Trupin L, Lituiev D, Gianfrancesco M, Oskotsky B, Schmajuk G, Yazdany J, Butte AJ. Assessment of a Deep Learning Model Based on Electronic Health Record Data to Forecast Clinical Outcomes in Patients With Rheumatoid Arthritis. JAMA Netw Open. 2019;2(3):e190606. doi:10.1001/jamanetworkopen.2019.0606
Liu LH, Choden S, Yazdany J. Quality improvement initiatives in rheumatology: an integrative review of the last 5 years. Curr Opin Rheumatol. 2019;31(2):98-108. doi:10.1097/BOR.0000000000000586
Yazdany J, Caplan L, Fitzgerald J, Schmajuk G. Editorial: The Evolving Art and Science of American College of Rheumatology Guidelines. Arthritis & Rheumatology (Hoboken, NJ). 2019;71(1):2-4. doi:10.1002/art.40725
Patterson SL, Schmajuk G, Jafri K, Yazdany J, Katz P. Obesity is Independently Associated With Worse Patient-Reported Outcomes in Women with Systemic Lupus Erythematosus. Arthritis Care Res (Hoboken). 2019;71(1):126-133. doi:10.1002/acr.23576
Murray SG, Avati A, Schmajuk G, Yazdany J. Automated and flexible identification of complex disease: building a model for systemic lupus erythematosus using noisy labeling. J Am Med Inform Assoc. 2019;26(1):61-65. doi:10.1093/jamia/ocy154
Li J, Yazdany J, Trupin L, Izadi Z, Gianfrancesco M, Goglin S, Schmajuk G. Capturing a Patient-Reported Measure of Physical Function Through an Online Electronic Health Record Patient Portal in an Ambulatory Clinic: Implementation Study. JMIR Med Inform. 2018;6(2):e31. doi:10.2196/medinform.8687
Heshin-Bekenstein M, Perl L, Hersh AO, von Scheven E, Yelin E, Trupin L, Yazdany J, Lawson EF. Final adult height of patients with childhood-onset systemic lupus erythematosus: a cross sectional analysis. Pediatr Rheumatol Online J. 2018;16(1):30. doi:10.1186/s12969-018-0239-8
Ackerman SL, Gourley G, Le G, Williams P, Yazdany J, Sarkar U. Improving Patient Safety in Public Hospitals: Developing Standard Measures to Track Medical Errors and Process Breakdowns. J Patient Saf. March 2018. doi:10.1097/PTS.0000000000000480
Jafri K, Ogdie A, Qasim A, Patterson SL, Gianfrancesco M, Izadi Z, Katz P, Yazdany J, Schmajuk G. Discordance of the Framingham cardiovascular risk score and the 2013 American College of Cardiology/American Heart Association risk score in systemic lupus erythematosus and rheumatoid arthritis. Clin Rheumatol. 2018;37(2):467-474. doi:10.1007/s10067-017-3860-x
Arora S, Nika A, Trupin L, Abraham H, Block J, Sequeira W, Yazdany J, Jolly M. Does Systemic Lupus Erythematosus Care Provided in a Lupus Clinic Result in Higher Quality of Care Than That Provided in a General Rheumatology Clinic? Arthritis Care Res (Hoboken). 2018;70(12):1771-1777. doi:10.1002/acr.23569
Schmajuk G, Yazdany J. Further Lessons in Pneumocystis Pneumonia Prophylaxis. JAMA Intern Med. 2018;178(11):1565-1566. doi:10.1001/jamainternmed.2018.5930
Khoong EC, Cherian R, Rivadeneira NA, Gourley G, Yazdany J, Amarnath A, Schillinger D, Sarkar U. Accurate Measurement In California's Safety-Net Health Systems Has Gaps And Barriers. Health Aff (Millwood). 2018;37(11):1760-1769. doi:10.1377/hlthaff.2018.0709
Gianfrancesco MA, Tamang S, Yazdany J, Schmajuk G. Potential Biases in Machine Learning Algorithms Using Electronic Health Record Data. JAMA Intern Med. 2018;178(11):1544-1547. doi:10.1001/jamainternmed.2018.3763
Schmajuk G, Hoyer BF, Aringer M, Johnson SR, Daikh DI, Dörner T, SLE classification criteria steering committee and the international SLE expert panel of the initiative. Multicenter Delphi Exercise to Identify Important Key Items for Classifying Systemic Lupus Erythematosus. Arthritis Care Res (Hoboken). 2018;70(10):1488-1494. doi:10.1002/acr.23503
Yazdany J, Dudley RA, Lin GA, Chen R, Tseng C-W. Out-of-Pocket Costs for Infliximab and Its Biosimilar for Rheumatoid Arthritis Under Medicare Part D. JAMA. 2018;320(9):931-933. doi:10.1001/jama.2018.7316
Yelin E, Yazdany J, Trupin L. Relationship Between Poverty and Mortality in Systemic Lupus Erythematosus. Arthritis Care Res (Hoboken). 2018;70(7):1101-1106. doi:10.1002/acr.23428
Feldman CH, Broder A, Guan H, Yazdany J, Costenbader KH. Sex Differences in Health Care Utilization, End-Stage Renal Disease, and Mortality Among Medicaid Beneficiaries With Incident Lupus Nephritis. Arthritis & Rheumatology (Hoboken, NJ). 2018;70(3):417-426. doi:10.1002/art.40392
Gianfrancesco MA, Yazdany J, Schmajuk G. The impact of smoking on disease measures in rheumatoid arthritis: the need for appropriate adjustment of time-varying confounding. Rheumatol Int. 2018;38(2):313-314. doi:10.1007/s00296-017-3902-3
Izadi Z, Gandrup J, Katz PP, Yazdany J. Patient-reported outcome measures for use in clinical trials of SLE: a review. Lupus Sci Med. 2018;5(1):e000279. doi:10.1136/lupus-2018-000279
Schmajuk G, Yazdany J. Leveraging the electronic health record to improve quality and safety in rheumatology. Rheumatol Int. 2017;37(10):1603-1610. doi:10.1007/s00296-017-3804-4
Sciascia S, Radin M, Yazdany J, Tektonidou M, Cecchi I, Roccatello D, Dall'Era M. Expanding the therapeutic options for renal involvement in lupus: eculizumab, available evidence. Rheumatol Int. 2017;37(8):1249-1255. doi:10.1007/s00296-017-3686-5
Kidambi TD, Schmajuk G, Gross AJ, Ostroff JW, Terdiman JP, Lee JK. Endoscopy is of low yield in the identification of gastrointestinal neoplasia in patients with dermatomyositis: A cross-sectional study. World J Gastroenterol. 2017;23(26):4788-4795. doi:10.3748/wjg.v23.i26.4788
Sciascia S, Radin M, Yazdany J, Levy RA, Roccatello D, Dall'Era M, Cuadrado MJ. Efficacy of belimumab on renal outcomes in patients with systemic lupus erythematosus: A systematic review. Autoimmun Rev. 2017;16(3):287-293. doi:10.1016/j.autrev.2017.01.010
Schmajuk G, Tonner C, Trupin L, Li J, Sarkar U, Ludwig D, Shiboski S, Sirota M, Dudley RA, Murray S, Yazdany J. Using health-system-wide data to understand hepatitis B virus prophylaxis and reactivation outcomes in patients receiving rituximab. Medicine (Baltimore). 2017;96(13):e6528. doi:10.1097/MD.0000000000006528
Murray SG, Yim JWL, Croci R, Rajkomar A, Schmajuk G, Khanna R, Cucina RJ. Using Spatial and Temporal Mapping to Identify Nosocomial Disease Transmission of Clostridium difficile. JAMA Intern Med. 2017;177(12):1863-1865. doi:10.1001/jamainternmed.2017.5506
Gianfrancesco MA, Schmajuk G, Haserodt S, Trupin L, Izadi Z, Jafri K, Shiboski S, Sirota M, Dudley RA, Yazdany J. Hydroxychloroquine dosing in immune-mediated diseases: implications for patient safety. Rheumatol Int. 2017;37(10):1611-1618. doi:10.1007/s00296-017-3782-6
Yelin E, Trupin L, Yazdany J. A Prospective Study of the Impact of Current Poverty, History of Poverty, and Exiting Poverty on Accumulation of Disease Damage in Systemic Lupus Erythematosus. Arthritis & Rheumatology (Hoboken, NJ). 2017;69(8):1612-1622. doi:10.1002/art.40134
Yelin E, Yazdany J, Trupin L. Relationship Between Process of Care and a Subsequent Increase in Damage in Systemic Lupus Erythematosus. Arthritis Care Res (Hoboken). 2017;69(6):927-932. doi:10.1002/acr.22977
Schmajuk G, Tonner C, Trupin L, Yazdany J. Variations in Radiographic Procedure Use for Medicare Patients With Rheumatoid Arthritis. Arthritis Care Res (Hoboken). 2017;69(5):642-648. doi:10.1002/acr.22988
Tseng C-W, Yazdany J, Dudley RA, DeJong C, Kazi DS, Chen R, Lin GA. Medicare Part D Plans' Coverage and Cost-Sharing for Acute Rescue and Preventive Inhalers for Chronic Obstructive Pulmonary Disease. JAMA Intern Med. 2017;177(4):585-588. doi:10.1001/jamainternmed.2016.9386
Wahl E, Gross A, Chernitskiy V, Trupin L, Gensler L, Chaganti K, Michaud K, Katz P, Yazdany J. Validity and Responsiveness of a 10-Item Patient-Reported Measure of Physical Function in a Rheumatoid Arthritis Clinic Population. Arthritis Care Res (Hoboken). 2017;69(3):338-346. doi:10.1002/acr.22956
Tonner C, Schmajuk G, Yazdany J. A new era of quality measurement in rheumatology: electronic clinical quality measures and national registries. Curr Opin Rheumatol. 2017;29(2):131-137. doi:10.1097/BOR.0000000000000364
Katz PP, Andrews J, Yazdany J, Schmajuk G, Trupin L, Yelin E. Is frailty a relevant concept in SLE? Lupus Sci Med. 2017;4(1):e000186. doi:10.1136/lupus-2016-000186
Tseng C-W, Lin GA, Davis J, Taira DA, Yazdany J, He Q, Chen R, Imamura A, Dudley RA. Giving formulary and drug cost information to providers and impact on medication cost and use: a longitudinal non-randomized study. BMC Health Serv Res. 2016;16(1):499. doi:10.1186/s12913-016-1752-4
Schmajuk G, Tonner C, Yazdany J. Factors associated with access to rheumatologists for Medicare patients. Semin Arthritis Rheum. 2016;45(4):511-518. doi:10.1016/j.semarthrit.2015.07.007
Katz P, Margaretten M, Trupin L, Schmajuk G, Yazdany J, Yelin E. Role of Sleep Disturbance, Depression, Obesity, and Physical Inactivity in Fatigue in Rheumatoid Arthritis. Arthritis Care Res (Hoboken). 2016;68(1):81-90. doi:10.1002/acr.22577
Ferguson S, Trupin L, Yazdany J, Yelin E, Barton J, Katz P. Who receives contraception counseling when starting new lupus medications? The potential roles of race, ethnicity, disease activity, and quality of communication. Lupus. 2016;25(1):12-17. doi:10.1177/0961203315596079
Yazdany J, Bansback N, Clowse M, Collier D, Law K, Liao KP, Michaud K, Morgan EM, Oates JC, Orozco C, Reimold A, Simard JF, Myslinski R, Kazi S. Rheumatology Informatics System for Effectiveness: A National Informatics-Enabled Registry for Quality Improvement. Arthritis Care Res (Hoboken). 2016;68(12):1866-1873. doi:10.1002/acr.23089
Qu H, Shewchuk RM, Alarcón G, Fraenkel L, Leong A, Dall'Era M, Yazdany J, Singh JA. Mapping Perceptions of Lupus Medication Decision-Making Facilitators: The Importance of Patient Context. Arthritis Care Res (Hoboken). 2016;68(12):1787-1794. doi:10.1002/acr.22904
Yazdany J, Robbins M, Schmajuk G, Desai S, Lacaille D, Neogi T, Singh JA, Genovese M, Myslinski R, Fisk N, Francisco M, Newman E. Development of the American College of Rheumatology's Rheumatoid Arthritis Electronic Clinical Quality Measures. Arthritis Care Res (Hoboken). 2016;68(11):1579-1590. doi:10.1002/acr.22984
Yazdany J, Myslinski R, Miller A, Francisco M, Desai S, Schmajuk G, Lacaille D, Barber CE, Orozco C, Bunyard M, Bergman MJ, Passo M, Matteson EL, Olson R, Silverman S, Warren R, Nola K, Robbins M. Methods for Developing the American College of Rheumatology's Electronic Clinical Quality Measures. Arthritis Care Res (Hoboken). 2016;68(10):1402-1409. doi:10.1002/acr.22985
Suter LG, Barber CE, Herrin J, Leong A, Losina E, Miller A, Newman E, Robbins M, Tory H, Yazdany J. American College of Rheumatology White Paper on Performance Outcome Measures in Rheumatology. Arthritis Care Res (Hoboken). 2016;68(10):1390-1401. doi:10.1002/acr.22936
Bays A, Wahl E, Daikh DI, Yazdany J, Schmajuk G. Implementation of disease activity measurement for rheumatoid arthritis patients in an academic rheumatology clinic. BMC Health Serv Res. 2016;16(a):384. doi:10.1186/s12913-016-1633-x
Wahl ER, Yazdany J. Challenges and Opportunities in Using Patient-reported Outcomes in Quality Measurement in Rheumatology. Rheum Dis Clin North Am. 2016;42(2):363-375. doi:10.1016/j.rdc.2016.01.008
Katz PP, Barton J, Trupin L, Schmajuk G, Yazdany J, Ruiz PJ, Yelin E. Poverty, Depression, or Lost in Translation? Ethnic and Language Variation in Patient-Reported Outcomes in Rheumatoid Arthritis. Arthritis Care Res (Hoboken). 2016;68(5):621-628. doi:10.1002/acr.22748
Schmajuk G, Tonner C, Miao Y, Yazdany J, Gannon J, Boscardin WJ, Daikh DI, Steinman MA. Folic Acid Supplementation Is Suboptimal in a National Cohort of Older Veterans Receiving Low Dose Oral Methotrexate. PLoS ONE. 2016;11(12):e0168369. doi:10.1371/journal.pone.0168369
Murray SG, Schmajuk G, Trupin L, Gensler L, Katz PP, Yelin EH, Gansky SA, Yazdany J. National Lupus Hospitalization Trends Reveal Rising Rates of Herpes Zoster and Declines in Pneumocystis Pneumonia. PLoS ONE. 2016;11(1):e0144918. doi:10.1371/journal.pone.0144918
QUIL Alumni
Ishita Aggarwal, MD
Sarah Patterson, MD
Julie de Fonss Gandrup, MD
Lucy Liu, MD
David Ying, MD